Pickens County Habitat for Humanity at Clemson University (Campus Chapter) was chartered in 1993 by a small group of passionate architecture students who originally wanted to construct one Habitat house on their campus. What started as a simple effort to bring awareness to homelessness eventually led to the amazing annual tradition known as the Clemson University Homecoming Build. This on-campus, student-led and funded construction project has involved more than 10,000 student volunteers in the construction of 30 Habitat homes for families in need!
The PCHFH Homecoming Build at Clemson is a nationally recognized youth build that occurs annually during the 10 days of Clemson University Homecoming celebrations, though the students have invested countless hours planning, recruiting volunteers, and fundraising prior to driving the first nail. Amid the Homecoming floats built by other student organizations on the University's Bowman Field, the Campus Chapter student volunteers, under the leadership of PCHFH, frame and 'put in the dry' a Habitat house. Following the Homecoming Day celebration, a professional mover relocates the house to its permanent site where the students continue investing time and effort, alongside the future homeowners, until the house is completed and ready for occupancy.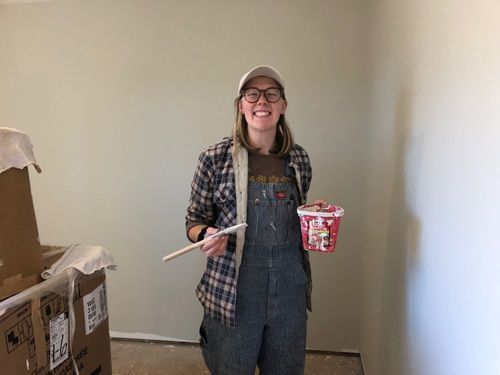 "The Homecoming Build is one of my favorite parts about being a student and being involved with Habitat on campus. For me it represents a week of community and celebration in a way that helps a local family in need. The Homecoming House will always be a tradition I cherish and I hope that students following me will continue to work hard for each year." 
– Brittany Lacy, Construction Science Management major, 2021

In addition to student involvement, the Campus Chapter relies on community support each year to continue their one-of-a-kind Homecoming Build tradition. How will you get involved?
Donate to the annual Homecoming Build
Serve as a Volunteer Construction Supervisor on Bowman Field
Serve as a Registration Table Volunteer on Bowman Field
Join the Campus Chapter through TigerQuest (Clemson students only)
Photo Gallery