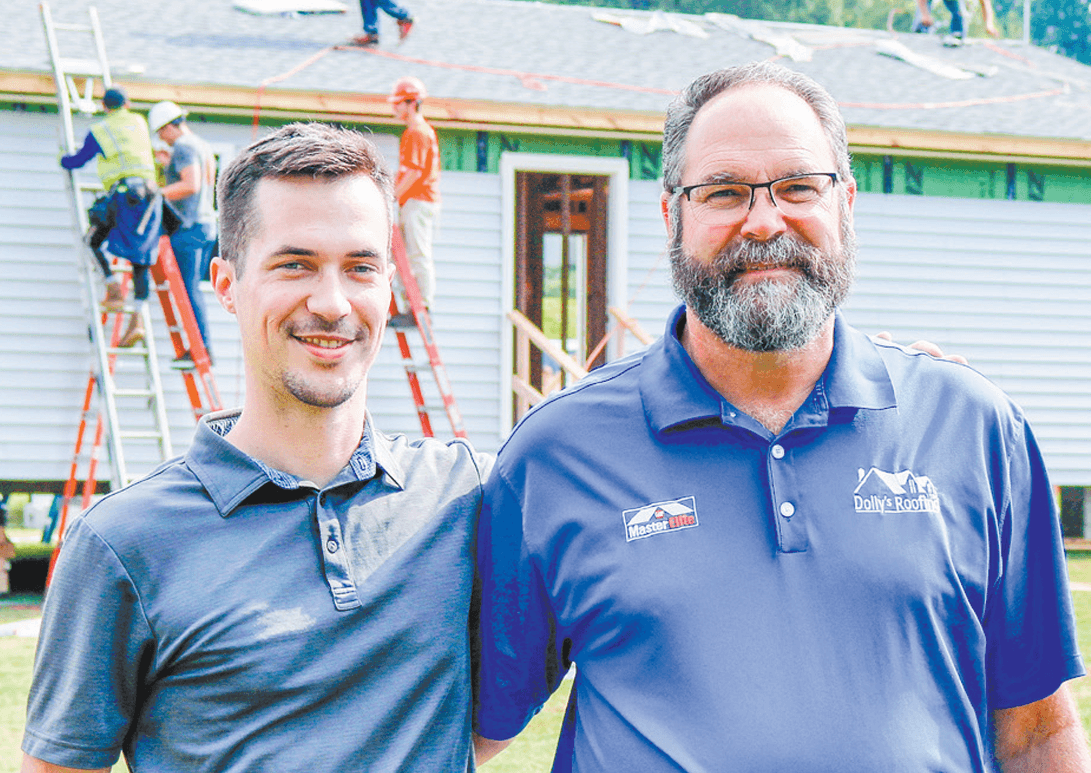 At Pickens County Habitat for Humanity (PCHFH), we recognize the importance of community partnerships, and we are fortunate to have many strong supporters across the region. One such partner is Dolly's Roofing, a family-owned and operated roofing company based out of Seneca. For the past six years, Dolly's Roofing has been working hand in hand with PCHFH to make a difference in the lives of local residents.
About Dolly's Roofing
Charles and Jill Dolly founded Dolly's Roofing in Seneca in 2013. The business offers a comprehensive range of residential and commercial roofing services, including installations, repairs, and replacements. Charles Dolly's entry into the roofing industry began with working for another company, but he soon realized that their customer service was lacking. That experience solidified Dolly's' commitment to build a business based on a higher standard of of customer care and honesty.
The company, known for its exceptional work and unparalleled customer service, maintains an unwavering dedication to excellence, be it a PCHFH initiative or a commercial project. "Every roof, whether donated or not, deserves the highest quality," Charles emphasized. "We believe in delivering the best, always."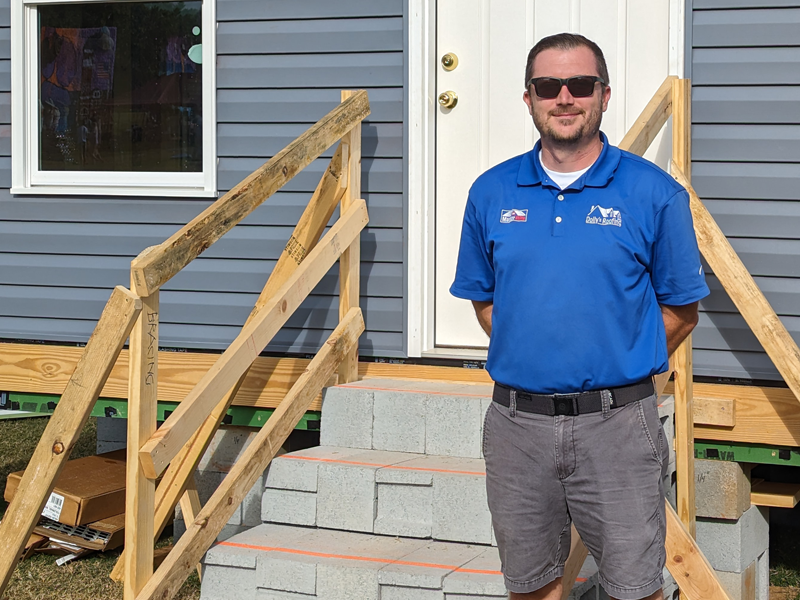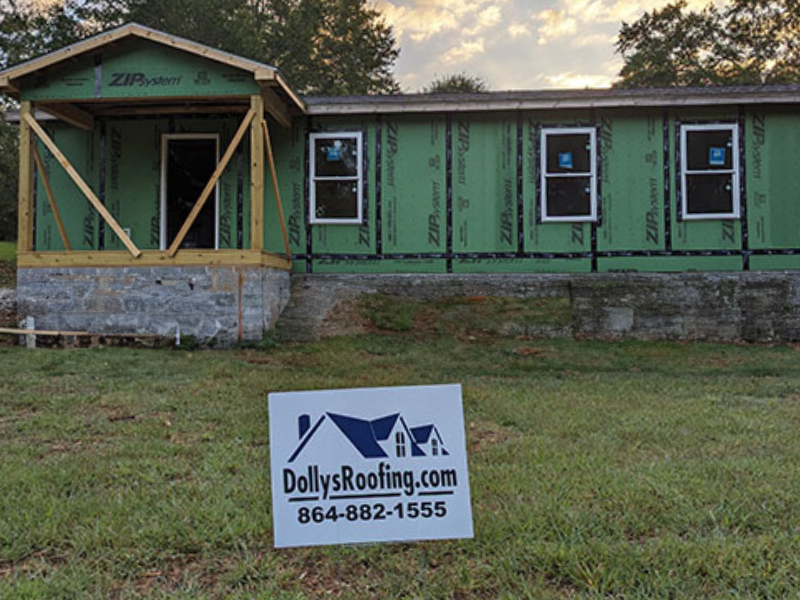 A Journey of Giving Back
The partnership between Dolly's Roofing and Pickens County Habitat for Humanity grew out of a simple desire to give back. According to Charles, "Our community has been a blessing to our company and our family. It's only right that we give back to the place that has given us so much." This sentiment is echoed in their company's culture, where they believe that those who give back are truly blessed.
"We always want to give back to the community and if we were in the same position, we would hope someone would help us," he added. "As a company we truly believe that people who give back are blessed and always encourage our employees to give back when they can."
Over the years, the company has been part of numerous PCHFH builds, but the annual Homecoming Build stands as a testament to the power of community partnership. The community response to their efforts has been extraordinary. "While working on a site, we've had former customers and community members approach us, expressing their gratitude for our contributions," Charles explained. "It's moments like these that inspire us and, hopefully, others to give back. Our employees are so proud to work for a company that gives back to the community, especially an organization as reputable as Habitat for Humanity."
Charles believes that the partnership's ripple effect extends far beyond the homes they help build. For the last two years, one particular work crew has requested to be the team honored with installing the roof for the Homecoming Build, expressing their joy with giving back to the community and being part of the hands that help build the home. It's moments like these that highlight the reach of efforts like the Homecoming Build, where so many strangers come together to uplift a neighbor.
"Pickens County Habitat for Humanity is an amazing organization," Charles noted. "The work they do to provide housing and services to those in need is truly a blessing to the families who receive their services. The community is blessed to have Habitat to help their fellow community members, who may be struggling, thrive again."
The Ultimate Reward
Reflecting on their journey with Habitat, Charles said, "The most rewarding aspect is knowing we did an amazing job on our contribution to a home that is going to a family who truly needs it. It is the best feeling in the world knowing you are only helping your community grow and thrive."
As the company has grown, so has the partnership with PCHFH. "Our partnership has evolved beautifully over the years," Charles shared. "As we expand, our contributions to Habitat will too."
For businesses contemplating a partnership with Habitat for Humanity, the company has a clear message: "You cannot lose working with such an amazing organization. If you have the opportunity to partner with Pickens County Habitat for Humanity, jump on it as fast as you can."
In a world where businesses often chase profits, it's heartening to see companies like Dolly's Roofing prioritizing purpose. Their partnership with Pickens County Habitat for Humanity is a testament to the power of collaboration and the impact of giving back.
To learn more about how your organization can get involved with Pickens County Habitat for Humanity, please visit https://pickenshabitat.org/how-to-help/workwithus.html.