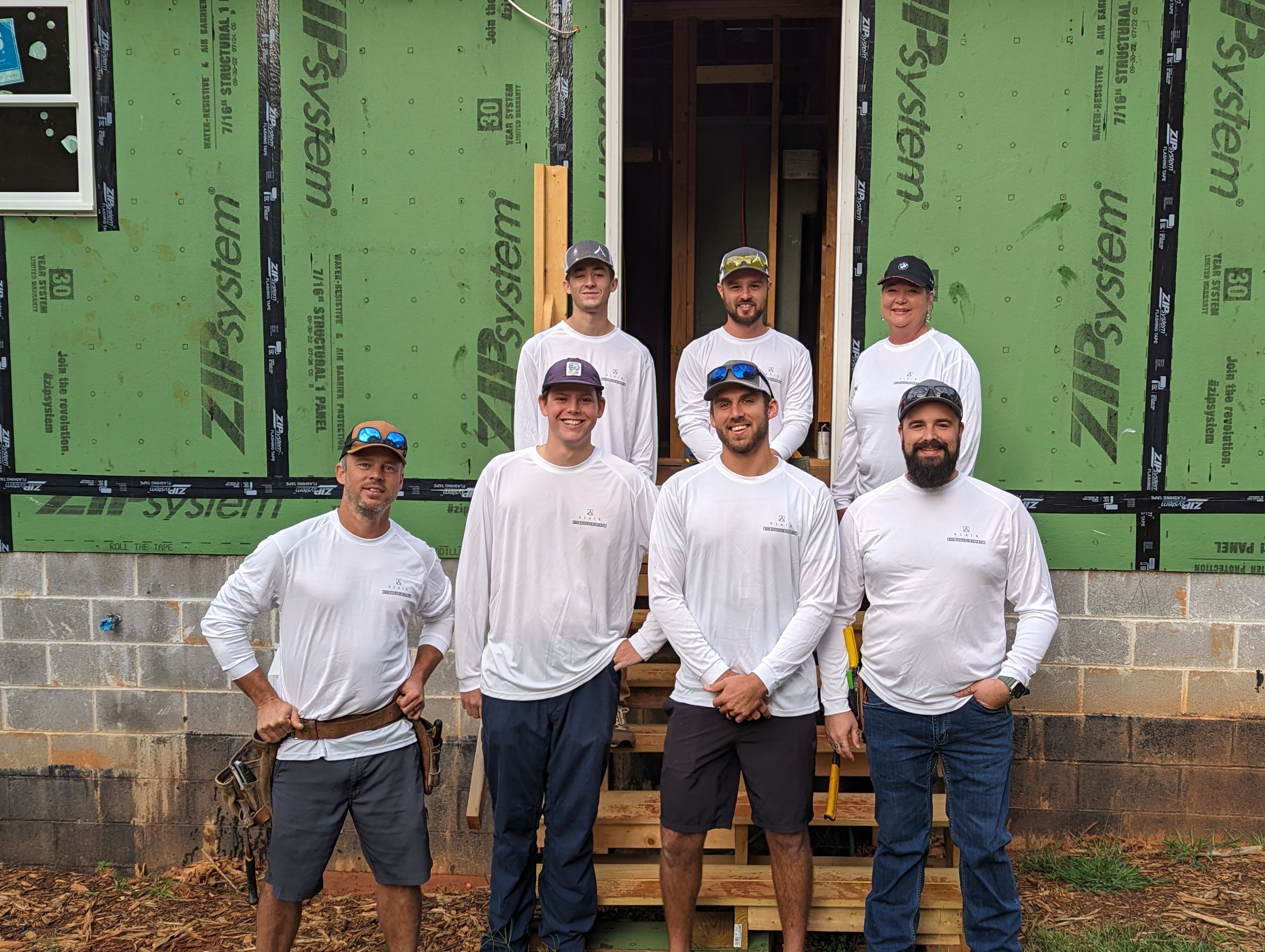 In a remarkable show of community spirit, Alair Homes partnered with Habitat for Humanity for a statewide, multi-site volunteer collaboration, leaving a lasting mark on the landscape of affordable housing.
On September 20, Ryan Street was a hub of activity, and the Pickens County Habitat for Humanity build site was lined with a row of black pickup trucks with the Alair Homes logo. Nine volunteers from the Clemson Alair Homes office enthusiastically volunteered to contribute their time and expertise, demonstrating their commitment to improving housing accessibility for hardworking families.
These skilled volunteers ranged from carpenters to project managers, all familiar with construction through their role with Alair Homes, a company known for building high-end houses. Motivated by the need for affordable housing across South Carolina, Alair Homes joined Habitat for Humanity on build sites across the state for a single-day, multi-site volunteer collaboration. Recognizing that a home is where families work, play, and make memories, Alair Homes is investing in communities, and Pickens County Habitat for Humanity was thrilled to receive their help.
The volunteers installed insulation and siding on the Ryan Street home. While on site, volunteer Miranda Howard Smith was moved by the opportunity to meet and work alongside a homeowner partner.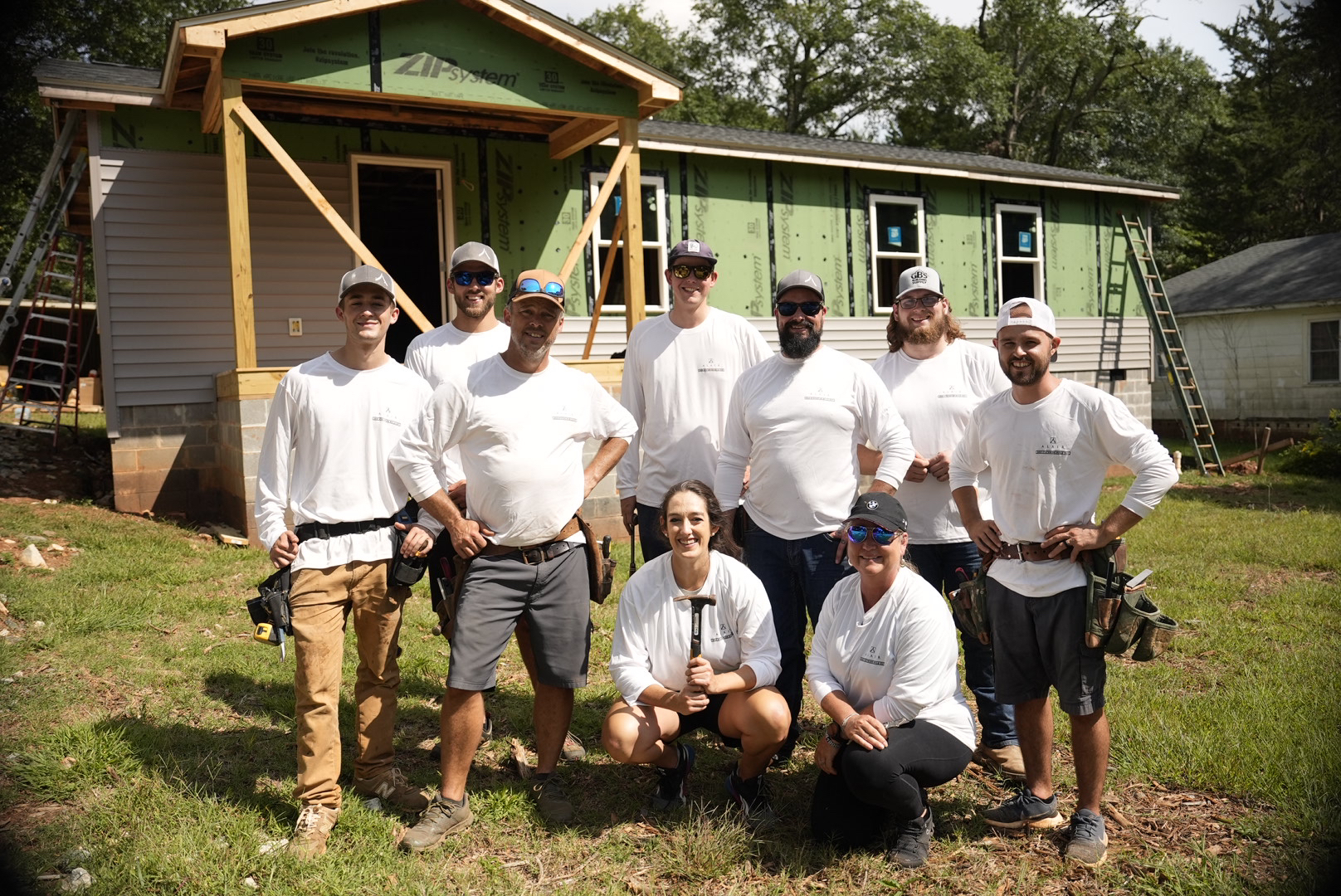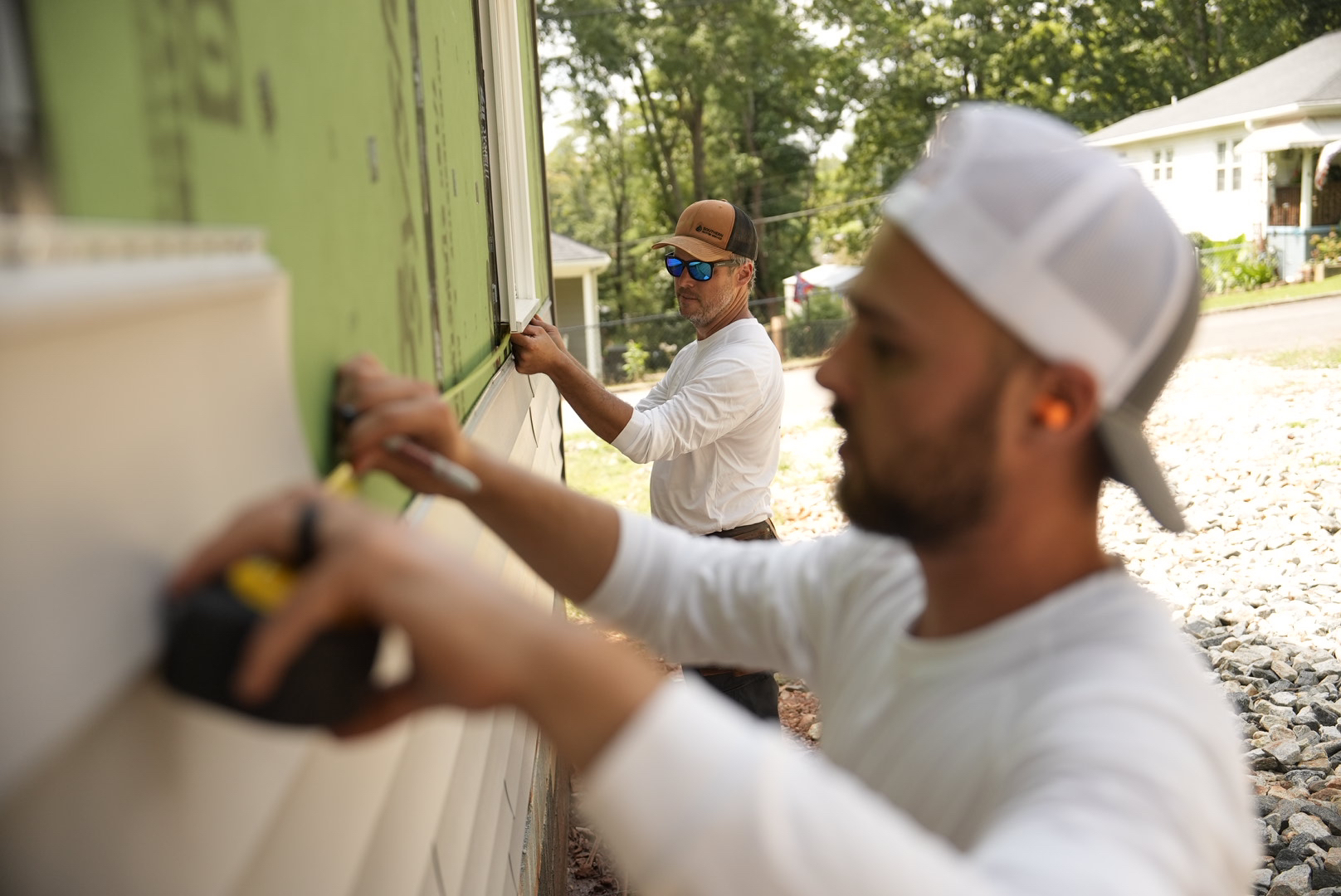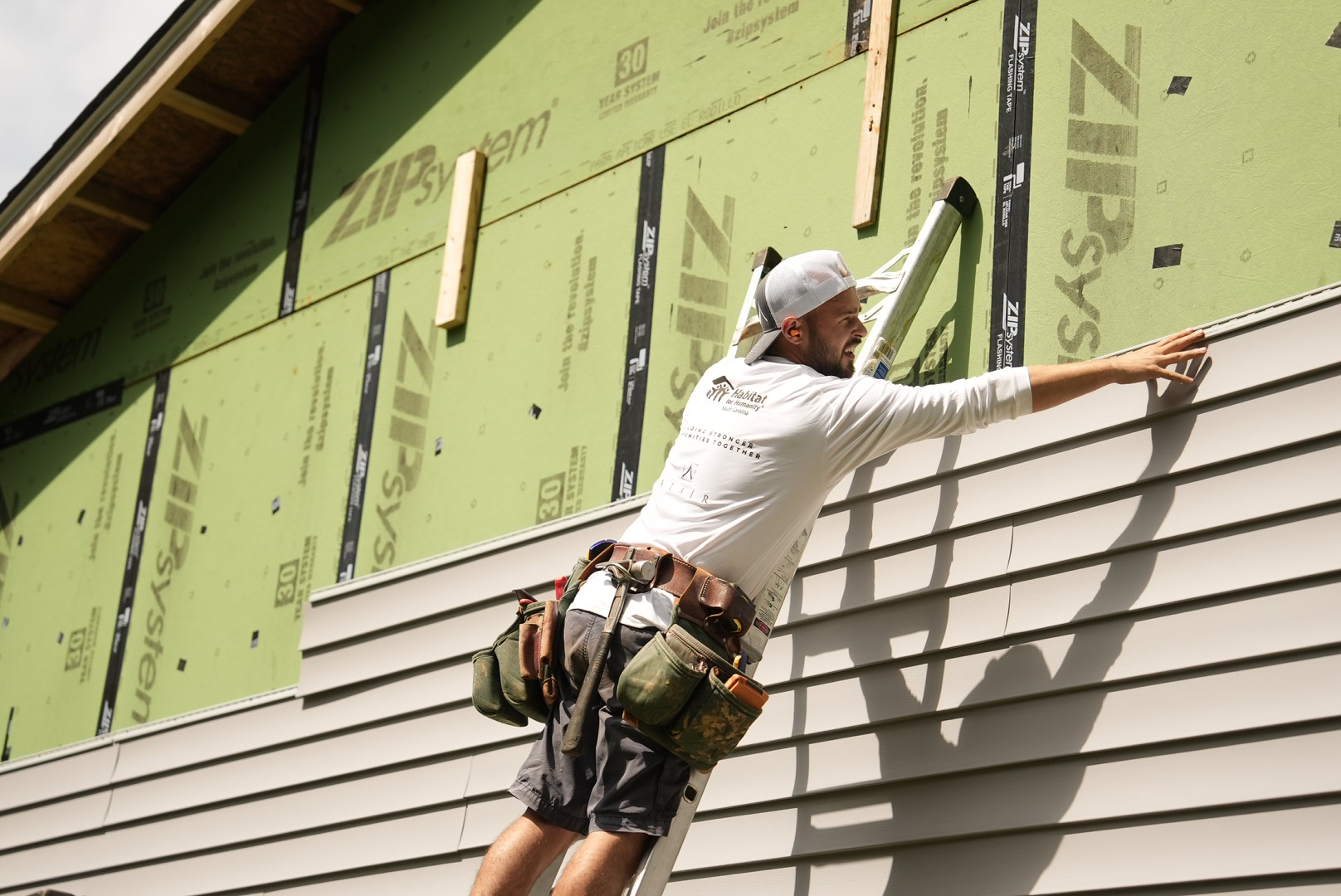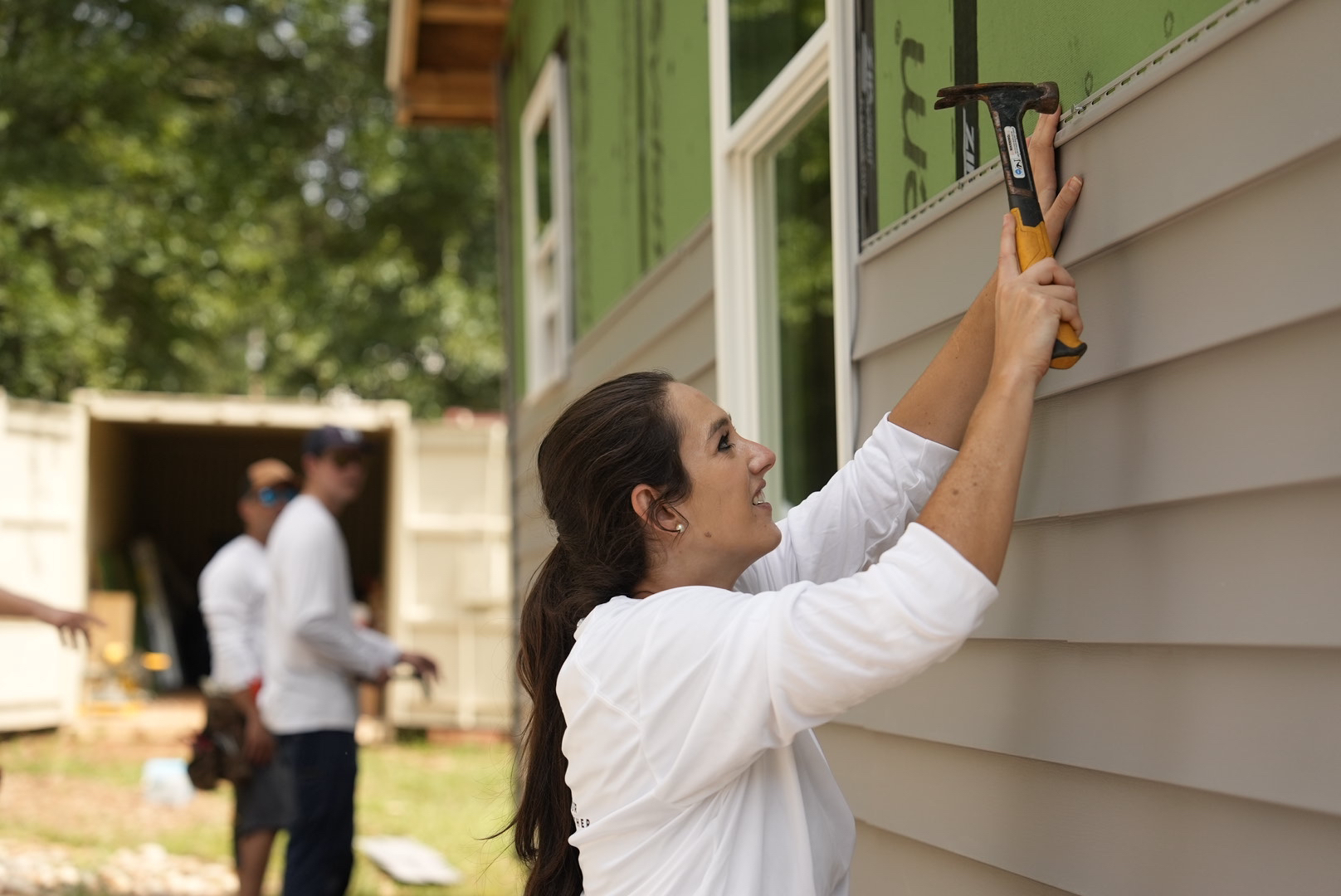 "She's so sweet," Smith said of the single working mom, adding, "It's wonderful that she's doing this for her son." This personal interaction, where volunteers saw the tangible effect their work could have on someone's life, left a lasting impression on many of them. They recognized the transformative power of a stable and secure home and were inspired to play a larger part in making that dream a reality for families in need.
To amplify the impact of their volunteer efforts, Alair Homes generously donated $10,000 to support Habitat for Humanity's mission. These funds, which are shared between five affiliates across the state, will further assist families in attaining safe, stable, and affordable homes. This contribution highlights Alair Homes' unwavering dedication to building stronger communities and ensuring a brighter tomorrow for everyone.
We are grateful to Alair Homes and all the volunteers, and we look forward to future collaborations with Alair Homes. The profound impact of collaborations like this reverberates beyond the immediate construction efforts. It echoes in the lives of families, empowering them to achieve a better quality of life. Together, we envision a future where every family has a safe and affordable place to call home.