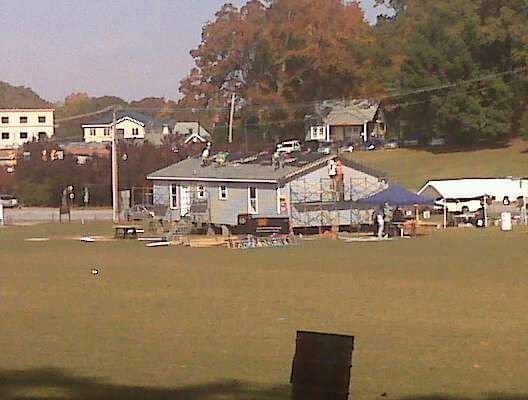 Clemson Homecoming week is a beloved community event that includes many activities such as parades, floats, and the Pickens County Habitat for Humanity Clemson University Chapter (Campus Chapter) Homecoming Build. This 30-year Clemson tradition demonstrates what is possible when hardworking Clemson students work in partnership with the extended community.
Though Habitat for Humanity is a charitable organization, the houses they produce aren't free for the future owners. Instead, Habitat works to provide affordable housing for families who live in their homes by providing no-interest mortgages and reduced construction costs. Another method Habitat uses to increase their homeowners' involvement is called Sweat Equity, which requires homeowners to help construct their own home and volunteer for other Habitat projects.
Habitat and their homeowners develop a strong partnership throughout this process. The homeowners invest 200 to 300 hours learning construction, home maintenance, and financial literacy. As they help with other Habitat builds, the future homeowners are able to build a community for themselves and create lifelong friendships through service. Homeowners find this work rewarding and sometimes continue to contribute well past the required hours.
Tandria Moon is the proud owner of the 2010 Homecoming house. She is grateful to Habitat for including her in their mission, declaring that their help "couldn't have come at a better time." Moon reached out to Pickens Habitat 13 years ago hoping to gain affordable housing for herself and her two-year-old son, Jayson, due to the very expensive housing prices in Seneca. Despite having a steady income, it was difficult to make ends meet with the lack of affordable housing. That's when she partnered with Pickens Habitat. Moon had a strong desire to give her young son a stable place to grow up. Once approved, Moon was overjoyed to be so involved in the process of building and designing her home. Most homeowners are excited to pick out the finishes for their new homes, and Habitat homeowners get to do the same. They're able to select from a range of options that allow them to add a personal touch to their space. Moon picked out her flooring, vinyl, tiles, and lighting with excitement, happy that Habitat truly allowed her to make certain choices so her home reflected her taste.
Moon remembers the connection she made with Pastor Chris Heavner, the now-retired Campus Pastor of University Lutheran Church in Clemson who was Faculty Advisor to the students of the Campus Chapter. Heavner was omnipresent at the Homecoming Build for 25 years until his 2018 retirement. Moon was particularly touched that University Lutheran supported her family by sponsoring her house and volunteering their time to help build her new home. "It was truly amazing to see people drop everything and help out with someone that they don't even know," she said.
---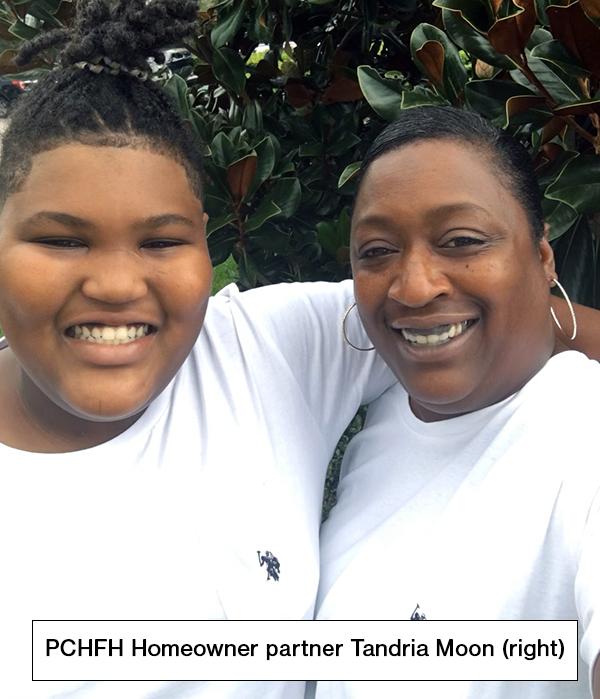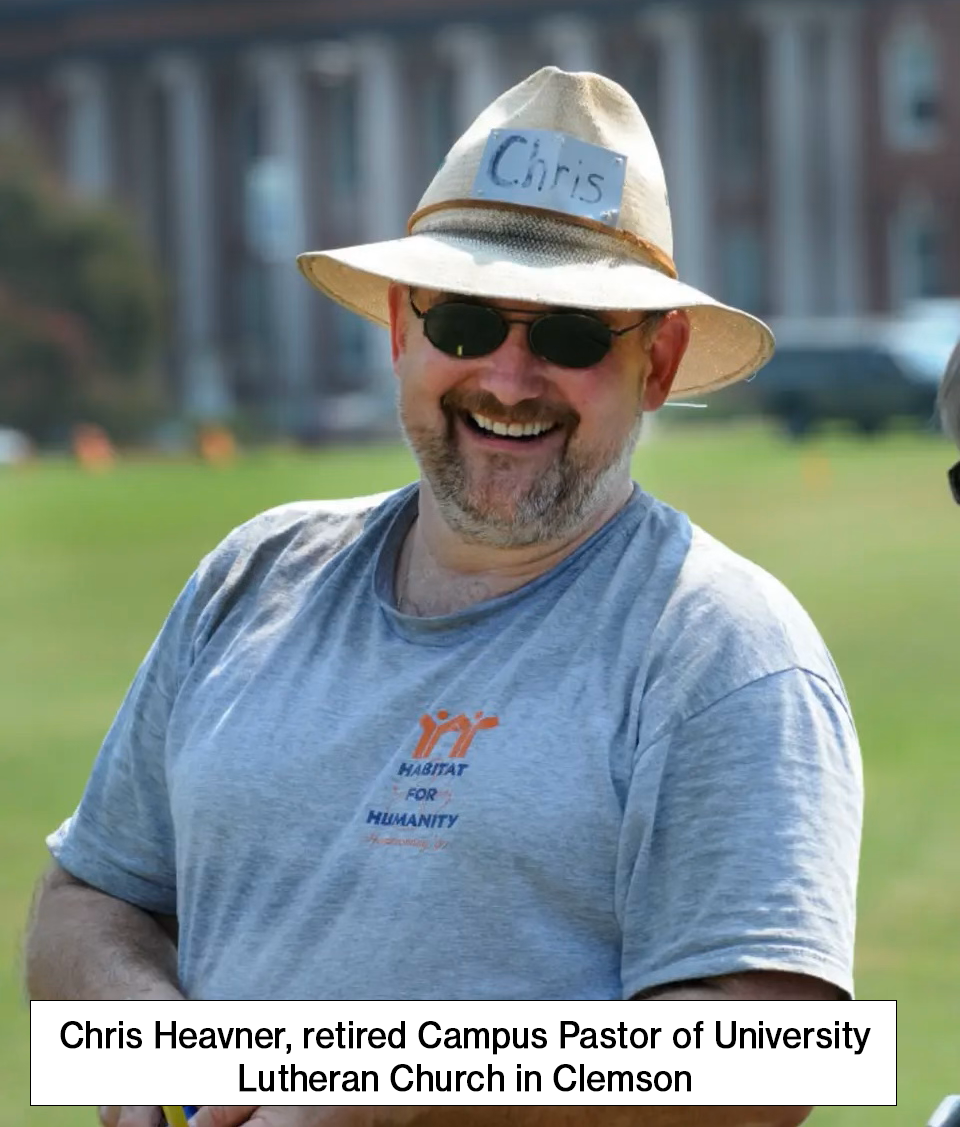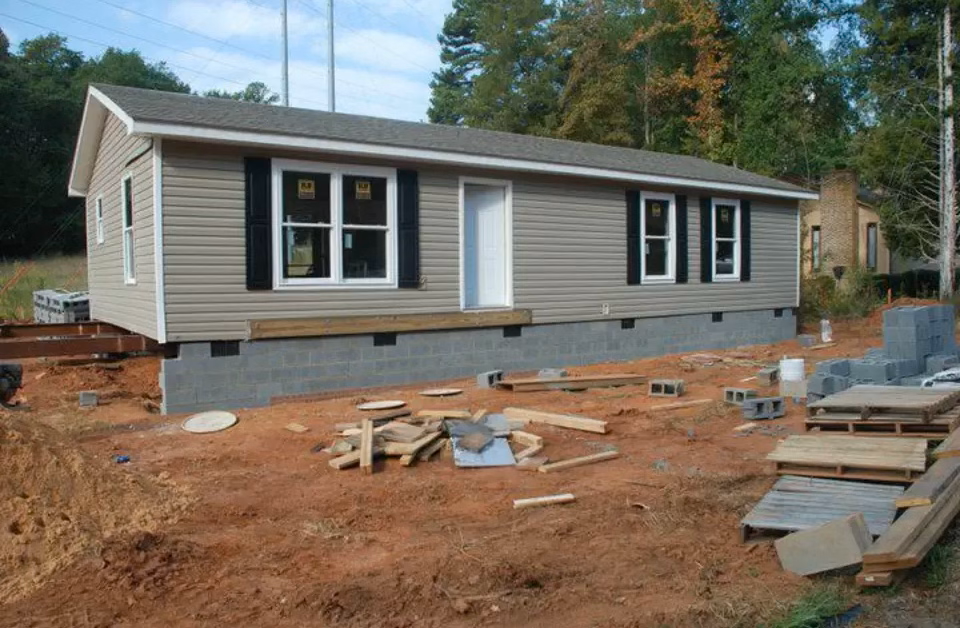 ---
While Moon's experience holds a very special place for her, other Homecoming homeowners have similar experiences. Christina Parris is the homeowner of the 2009 Homecoming House and, like Moon, was inspired by her children, encouraged by the ability to help build her own home, and embraced by Pastor Chris and the University Lutheran Church community.
Parris and her four kids moved into their Habitat house 14 years ago after struggling to find affordable housing that would suit their needs. She contacted PCHFH and began the process of becoming a homeowner partner and was comforted by how Habitat made the process manageable.
The opportunity to work with Habitat was "life changing for the kids," she said in a recent interview. Her youngest was only a year old when she became a homeowner and has had the benefit of growing up in their new home. She also recalled how the community's outpouring of support was overwhelming – even the children's teachers showed up to work on their house with them! Parris and her family were very hands-on with the creation of their soon-to-be family home. "It was very fun to actually work on my house myself, side-by-side with all the Clemson students," she said. The act of generosity shown by having the children's teachers volunteering their free time stands as a wonderful display of how the Homecoming Build reaches well beyond the boundaries of campus.
The family worked with Clemson students on Bowman Field, learning how a house is constructed and putting their own hard work and elbow grease into something that would mean so much to them once completed. Parris's children, Mackenzie, Makayla, Austin, and Hannah, loved taking part in the Habitat for Humanity tradition of writing messages of hope and signing their names on the walls and floors before the drywall and finished flooring were installed. Their notes stand alongside those from Clemson students and many volunteers that contributed to the construction process.
Parris fondly recalled her daughter giving tours of the house while it was still on Bowman field, showing visitors the layout of the house and explaining how everything had come together. Touring the house on Bowman is a very powerful experience, even more so when one of the house's future residents is excited to show everyone her soon-to-be home. The Homecoming Build is unique in that it highlights the power of community partnerships and acts as an advocacy campaign to raise awareness for the need for affordable housing since the home is on display during the construction process, game day home tours, and press coverage of the special event.
---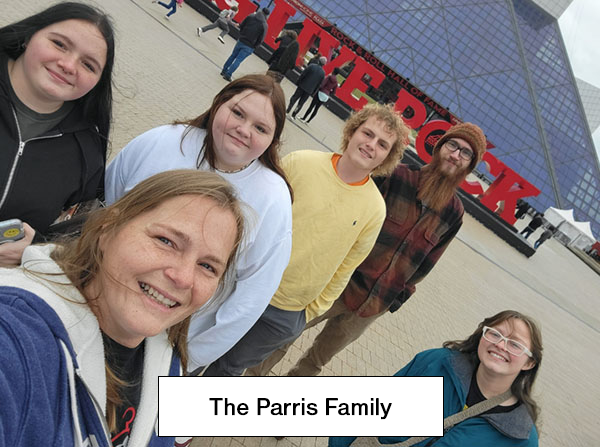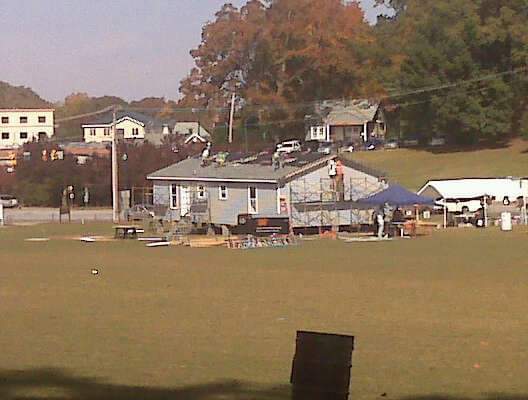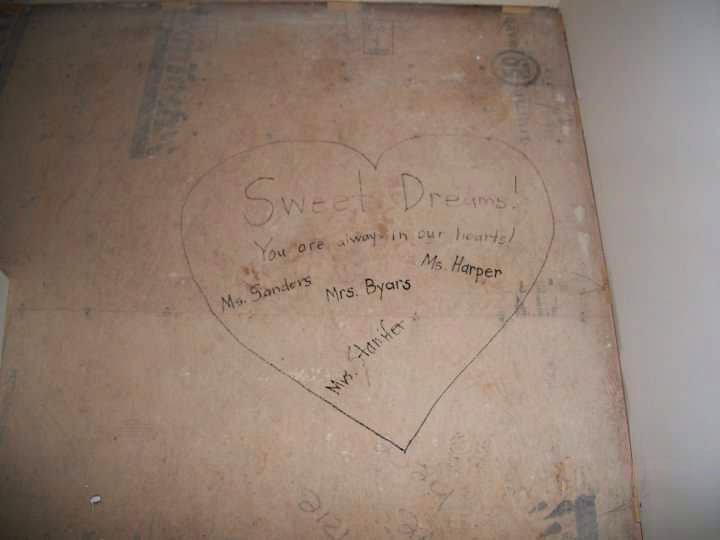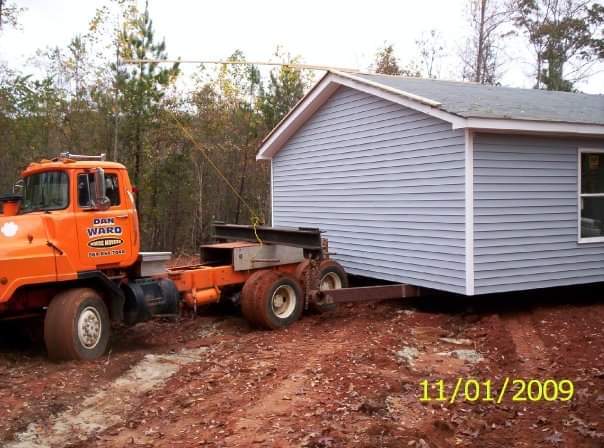 ---
The need is reinforced through the story of a more recent Homecoming Build homeowner, Amanda Bramlett. Bramlett and her two children, Tidus and Emilia, moved into the 2021 Homecoming House. They recently appeared in a special video interview, openly discussing her journey to homeownership. Many people will be surprised by the dangers of the house she lived in before moving into her Habitat home.
"Me and my kids lived in a two bedroom, two bath trailer," Bramlett shared. "Only one bathroom worked." She and her daughter had to share a room and didn't have heat. Bramlett waited until construction was complete before surprising her children by taking them to their new house and telling them that the house they stood in was theirs.
Watch the emotional moment in the video below and learn more about their homeownership journey.