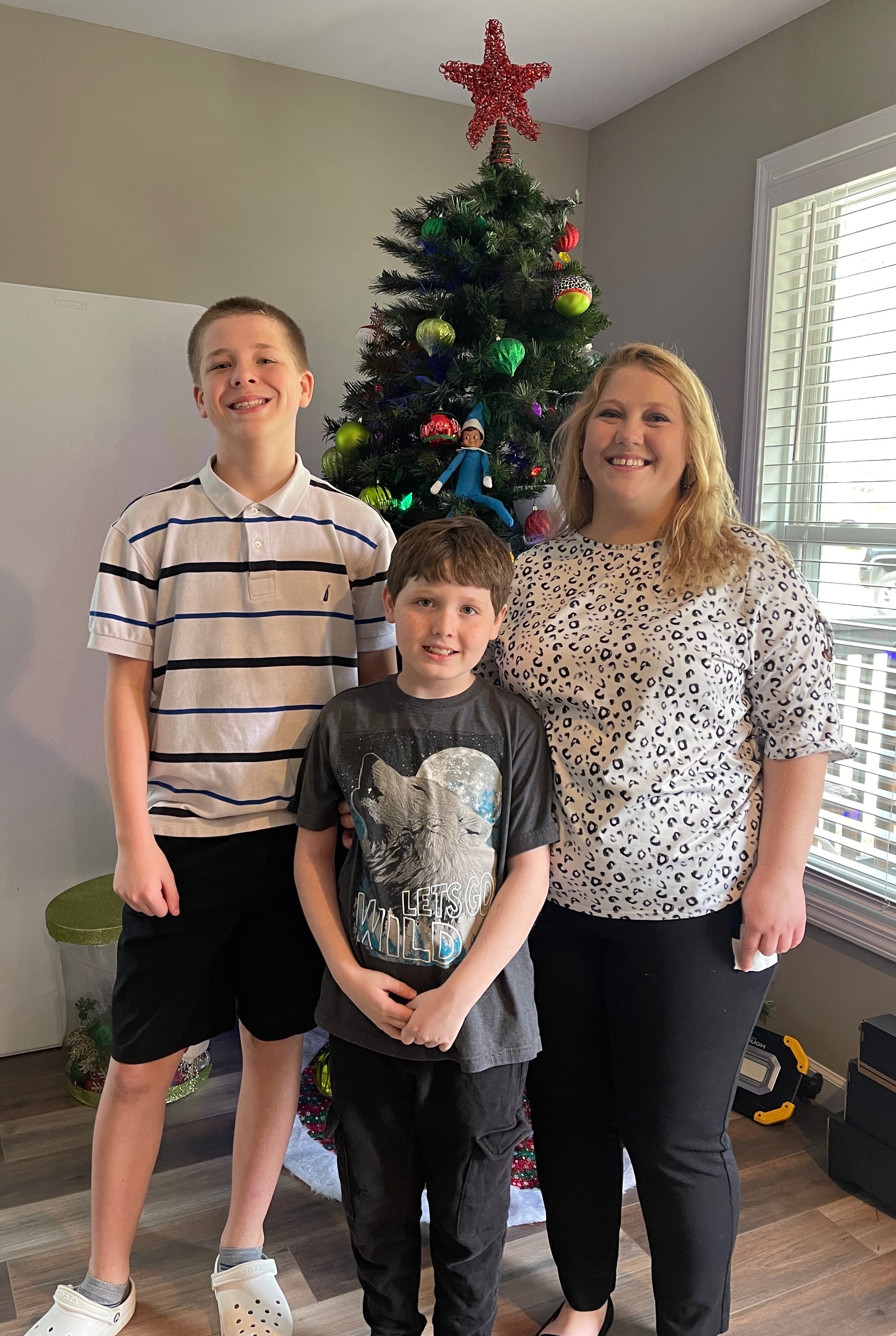 When Jamie Everett heard about Pickens County Habitat for Humanity from a family friend, she knew it could be the opportunity she needed to provide stability for her family. Until then, Everett had been struggling to find an affordable home for herself and her boys, and was relying on shared spaces with family and friends.
"At one point I wasn't sure what we were gonna do about a home because everything nowadays is so expensive," she said.
So she applied for a Habitat home, was accepted to the program and began her journey to home-ownership which included 200 hours of Sweat Equity. Then she worked alongside volunteers and professionals to learn house construction, home maintenance, and financial literacy.
Everett and her two sons, Bradyn and Karter, moved in at the end of October, and spent their first holiday season in a home of their own!
PCHFH staff, board members and volunteers joined together on December 4th to celebrate the new Everett home alongside their family and friends.
For many, homeownership is an essential step toward knowing safety, security and comfort for their family. When asked about the most memorable lesson learned during the process, Everett expressed heartfelt gratitude for all who helped make it possible and said she strives to not take things for granted as she works hard to provide for her kids.