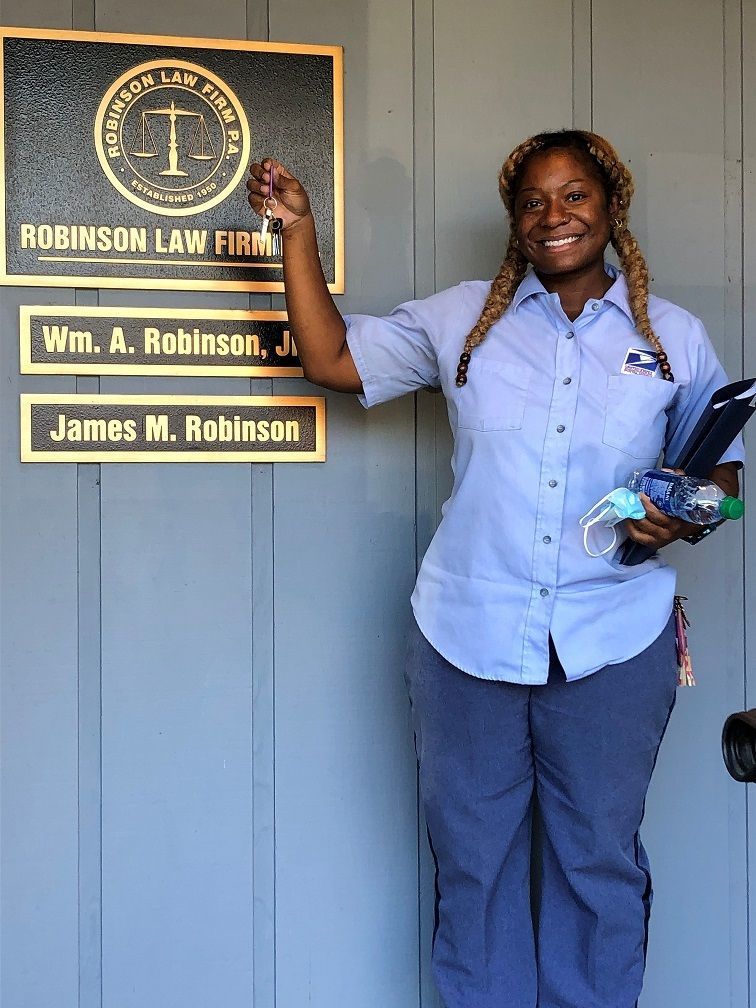 In 2018, Kiara Robinson was living with her mother, Shannon Baker, and working part-time for the United States Postal Service. Unable to afford a mortgage or rent for a home, Robinson often found herself wishing for something more for herself and her daughter, London. Flash-forward two and a half years and Kiara and London now live in their own home in Clemson. In May 2018, Robinson decided to apply to become a Pickens County Habitat for Humanity homeowner after hearing about their homeownership program through word of mouth. Two months later, Robinson was approved and began Habitat's homeownership process.
"I didn't think I would be approved, so I was shocked when I got a phone call telling me I was accepted into the program," said Robinson. "I thought my credit wouldn't be good enough, hadn't been in my job long enough, or the program was just too high in demand for them to choose me."
After approval, Robinson started the process of trying to fulfill her "Sweat Equity" hours. For Pickens County Habitat for Humanity homeowners, Sweat Equity is a series of 200 hours of work a homeowner applicant must invest before moving into their Habitat home. For Robinson, Sweat Equity hours included finance and homeowner classes, volunteering at other Habitat builds with friends and family, and working at the local Pickens County Habitat for Humanity ReStore.
Trying to fulfill her Sweat Equity hours was the most challenging part of the homeownership journey for Robinson. Because of her schedule, she was often working when house builds were taking place. But Robinson persevered and slowly chipped away at the required hours when she could, knowing in the end she would have a house to call her own.
"At thirty-one years old, I can officially say I am a homeowner, which is something I know I would not be able to say without Habitat and the volunteers," said Robinson. "This whole journey has made me more confident in myself and shown me I can do whatever I put my mind to. I also feel like I've become a better example for my daughter and shown her what perseverance and hard work can give you."
Now settled in her new home, Robinson plans to use the security of having a place to live to better other areas of her family's life. With this newfound stability, Robinson plans to take college classes, pay off some of the debt she has built up throughout the years and continue to support her daughter in school and sports activities.
"Just having the stability of living in my own house has opened up so many opportunities for me. I encourage everyone who is thinking about applying for Habitat housing to take the chance," said Robinson. "You never know until you try. I didn't think I would be approved, but here I am living in my own home. It's amazing, and I am so grateful and humbled by everything the Habitat staff and volunteers have done for my daughter and I."