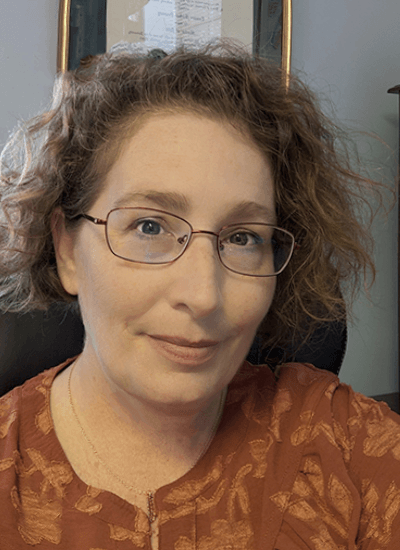 Pickens County Habitat for Humanity is excited to announce that Tamara Dourney has joined our staff as Volunteer Coordinator and Communications Specialist! Tamara brings valuable experience to this new role, having recently served as the Communications and Development Specialist at Chipola Area Habitat for Humanity in Florida. Her focus will be on increasing awareness for the need for affordable housing in Pickens County and expanding the capacity of PCHFH through storytelling and volunteer recruitment efforts.
Tamara's journey with Habitat for Humanity began in 2019 when she joined the AmeriCorps VISTA program. Working for AmeriCorps, a federal government program that seeks to increase unity and strengthen communities through service, she fell in love with the powerful work being done by Habitat affiliates worldwide. As her time with AmeriCorps came to an end, she transitioned to a full-time role with the Chipola Area Habitat affiliate.
"I've suffered from housing insecurity in the past, so I understand that work done by Habitat for Humanity has a deeper impact than many realize," Tamara said. "Habitat homes empower members of society who are often overlooked, helping them achieve far more than just a roof over their head."
Her dedication to the cause of affordable housing is driven by the conviction that helping others is the key to happiness. She believes housing is a foundational aspect of strong communities as it is tied directly to health, educational outcomes, and even the strength of family bonds. Secure housing helps improve support systems and allows families to become more self-sufficient.
Tamara earned a bachelor's degree in sociology from the University of Florida, and a master's in applied sociology from the University of Alabama at Birmingham. She has received training in advocacy, fundraising and grant writing, nonprofit management, and social media marketing.
Please join us as we extend a warm welcome to Tamara, whose experience, expertise, and passion will bolster our unwavering commitment to building homes and changing lives.