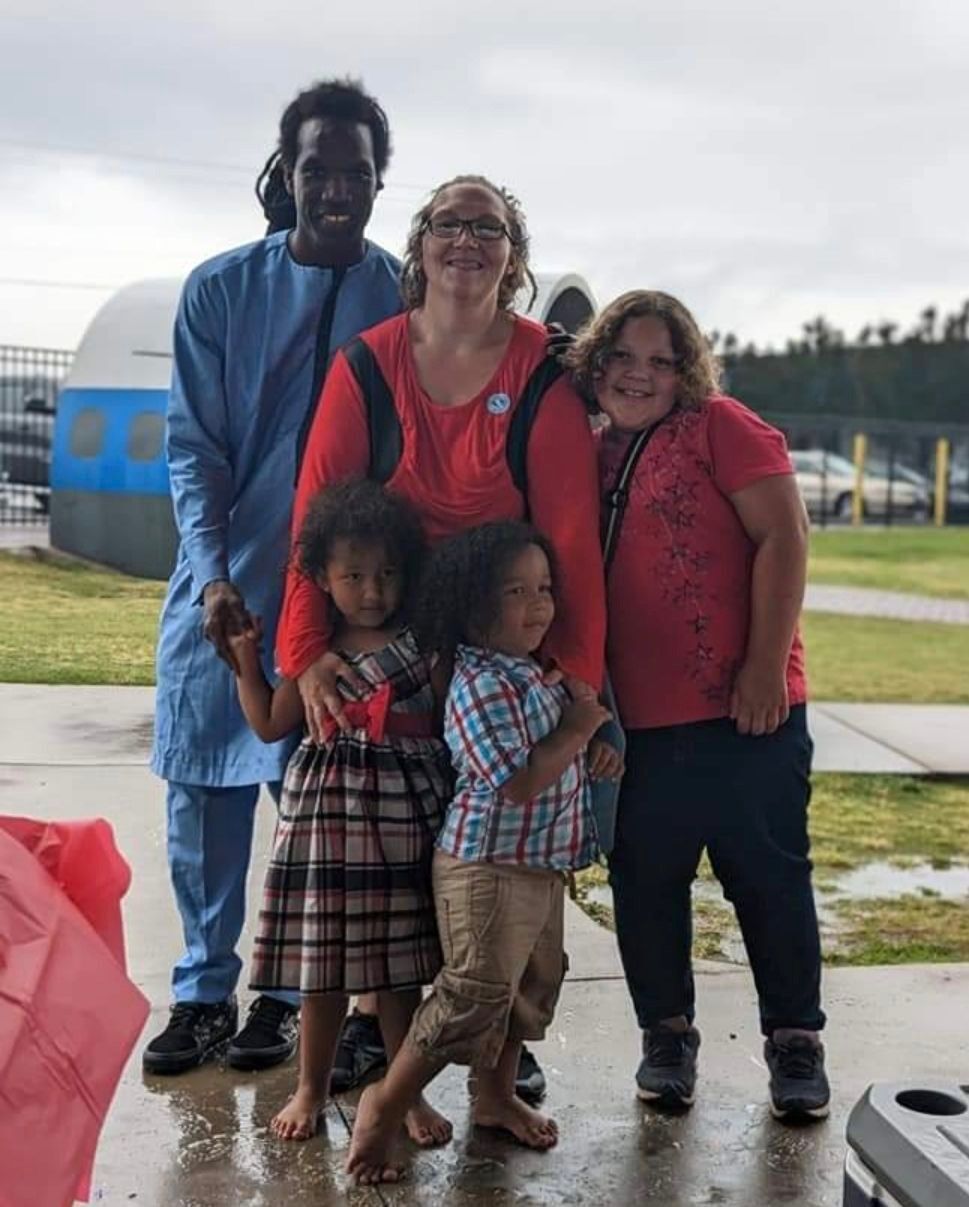 Tabitha Good didn't have much stability growing up. She moved several times and attended five elementary schools and two middle schools! Tabitha wanted to create a different life for herself and her growing family, so several years ago, she embarked on a homeownership journey with Pickens County Habitat for Humanity.
Tabitha and her family have lived in their Clemson, South Carolina, Habitat house for just over three years. They moved into their Habitat house in December 2019 which was just before the coronavirus pandemic began. In a time of so much anxiety due to the unknowns of the virus, their home provided stability and peace of mind. She says she's grateful they had a safe place to call home during COVID-19, with enough space for them to enjoy the togetherness of staying home.
"During a time when nothing was certain, the one thing we had that was certain was our home," Good said. "I had all the children at home and no one got sick– we were really fortunate."
Tabitha first learned about Habitat for Humanity through word-of-mouth. However, the first time she applied for the program, she was not accepted due to poor credit. At that time, she was a single mother temporarily living in a room rented from a friend. When that situation came to an end, their only option to was move into an RV without running water. Tabitha found herself desperately seeking next steps, and says she decided to trust God, His plan, and His timing.
She was encouraged to reapply to Habitat after working out her credit issues, so she cleaned up her bad credit and submitted a new application. Her second application was a success! When she learned she was accepted to the Habitat program, she says she cried tears of relief and joy.
Life has changed in many ways since moving into their Habitat home. Tabitha's family has now grown to a party of five. She and husband, Abibe, have three children: Arabella, Madji and Omar. Tabitha likes living in Clemson due to the highly-ranked schools, and their family enjoys getting involved in events around town and are excited about what the community offers. They've made picnicking at the South Carolina Botanical Garden a new family tradition, where they can learn about different plants and animals.
Several Clemson University student-athletes helped build Tabitha's house, so now she says her family enjoys attending some University sports events. Some of her neighbors are also Habitat homeowners who helped build her house during their own Sweat Equity. Meeting her neighbors and becoming part of a community has been a stabilizing experience for her family.
"We've really enjoyed getting to know the community in Clemson. The people are warm and nice, and we always meet great people," Good said. "My neighbors are my friends, someone just invited us to a birthday party!"
Tabitha says she has also learned about home maintenance and upkeep, and now finds herself interested in purchases she never thought about before owning a home, such as a weed eater and a lawn mower. She's trying out her green thumb, planting fruit trees and planning a raised-bed vegetable garden.
Tabitha says the opportunity to own a home at an affordable cost is something she's grateful for and she wants to help other potential homeowners complete the process but says they must be willing to put in the effort. She acknowledges there is a lot of work that goes into owning a home, but says it's worth it! Since making homeownership a reality, Tabitha and her family have found security and stability in the place they call home.
Madison Boyd contributed to this story.