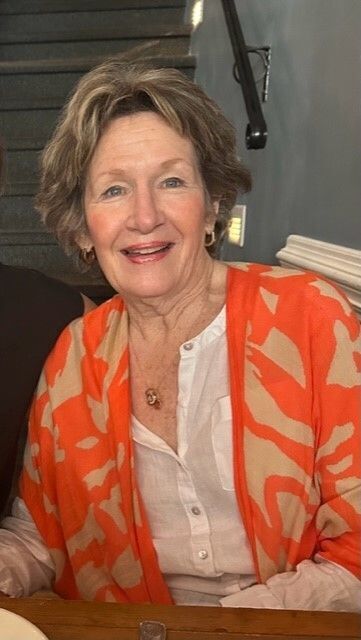 Longtime Clemson, South Carolina, resident Cathy Turner is a dedicated board member of Pickens County Habitat for Humanity who has always understood the importance of "being able to go home again." She says she is very proud of the Habitat homeownership program and feels blessed to be involved.
Turner has been an active member in the community for more than 15 years. Her passion for helping others is evident in her ongoing work with PCHFH. She says that watching others grow helps her grow too.
Her involvement with PCHFH began in 1996 with First Baptist Church in Clemson when she volunteered for a build site mission in Honduras. She was immediately hooked on the organization's mission to provide affordable housing and support to those who need a helping hand. Turner continued those overseas missions for six years, taking each of her three children with her during their senior years of high school.
Turner grew up in Gadsden, Alabama, and attended Auburn University where she studied liberal arts, Latin and American history, and earned a degree in Spanish. Her education, passion, and missions to Honduras allowed her to explore the world around her and develop a deeper appreciation for families of all walks of life.
She remembers feeling welcomed by the joy and graciousness of the Honduran families they helped - their smiles and eagerness to build alongside the volunteers. "People could have so little and be so grateful," she said. "It's life changing, gives you a new outlook on life." She hopes to return one day soon.
Flashback to 1973, Turner had just moved to Clemson after graduating from Auburn. She then met her husband Joe - they will celebrate 50 years of marriage this year. Turner served as the Assistant Dean of Women in Student Affairs at Clemson University for eight years before deciding to focus on her children.
Turner began her involvement with PCHFH years ago and took part in building local churches and homes regularly. Over the years, she continued her involvement with other hands-on projects from her missions building and restoring properties, to raising awareness for Habitat. She has given personal life aid and advice while striving to maintain relationships with Habitat homeowners to ensure families hit their positive long-term goal.
"I got a personal letter from a homeowner, explaining how it was the first home they ever had for the holidays and that they are just beyond overjoyed and appreciative to have a home," Turner said. "Being able to share such a moving moment with these groups through all the time and hard work, as well as taking a moment to bless the home with the new homeowners is just a gift to me and so special in more than 100 ways. Making someone else better makes you better."
"Joyful" and "blessed" are just two of the upbeat words Turner uses to describe her three years as a board member with PCHFH. Turner's passion for the organization is evident as she gleams when she recalls her many experiences over the years. She truly thrives not only from seeing new homeowners progress, but also seeing new and long-term volunteers connect with the community and grow as well!
"It is more than helping someone build a home," she said. "It is being able to teach people how to manage and lead a positive life, and ultimately go home again."
Turner encourages involvement and says the organization is always open to new participation. To learn more about volunteering, please email JillEvans@PickensHabitat.org, visit PickensHabitat.org/how-to-help/volunteer.html, or call our office: 864-878- 6374.