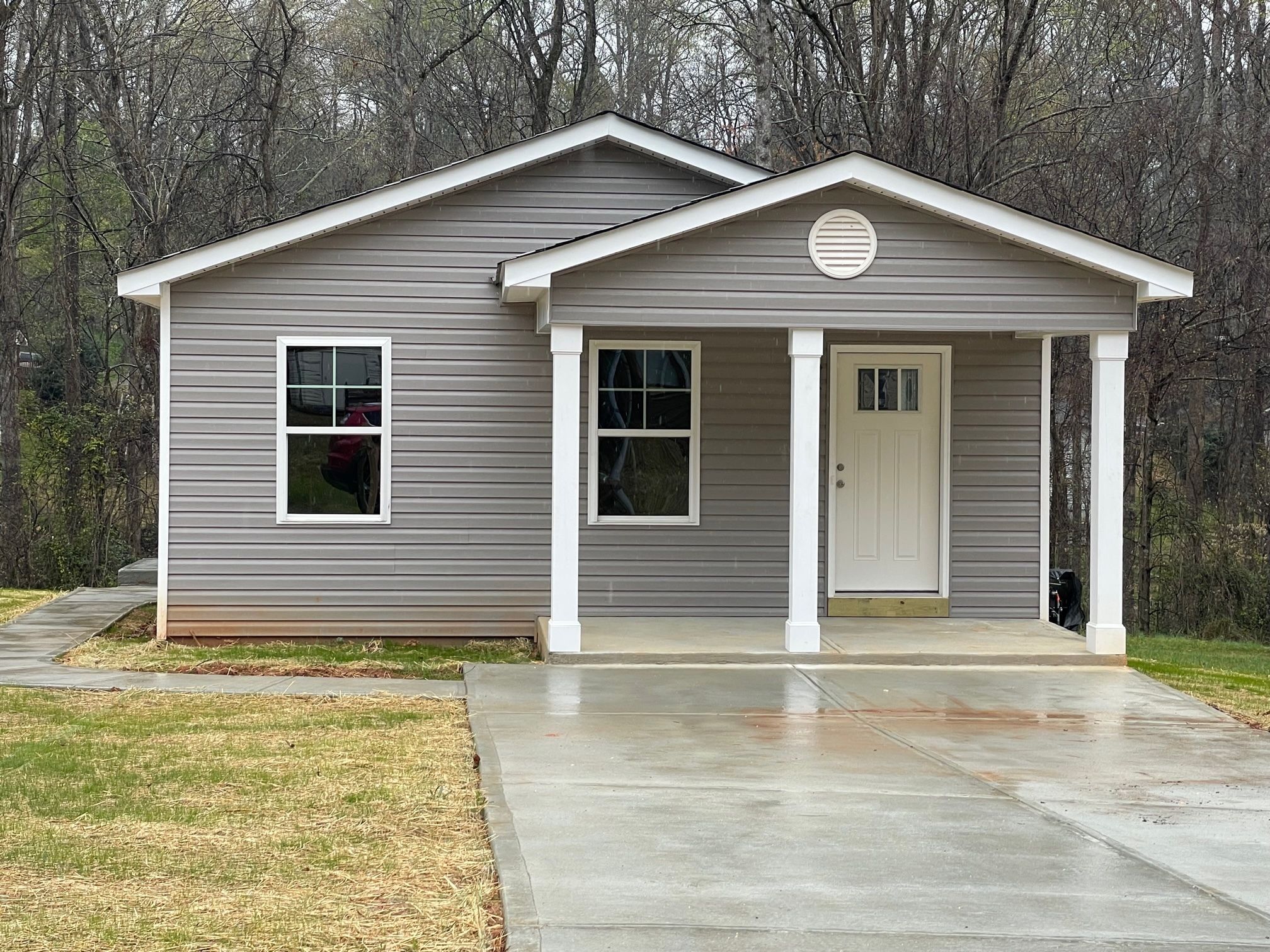 The Homecoming Build of 2021 led to an unexpected opportunity for Pickens County Habitat for Humanity, when Michael Nieri pledged to build a second house on Bowman Field during the 2022 Homecoming Build. Nieri is founder, owner and president of Great Southern Homes. He is also a Clemson University alumnus who invests in various local projects. In 2021, he contributed $50,000 as a cornerstone gift for the PCHFH 40th Anniversary Build.
Jill Evans, Executive Director of PCHFH, eager to continue to grow the partnership with Nieri and GSH, met with him at his office to discuss the Homecoming proposal and the challenges of building two houses at the same time. They agreed to build the GSH house on a Habitat-owned lot rather than on Bowman Field.
"Pickens County Habitat is so grateful for the interest, commitment and resources that Michael and Great Southern Homes have shown and shared with our affiliate," Evans said. "Their leadership and generosity are empowering two additional Pickens County families to have safe, stable, and affordable homes – homes that would not have been possible without the amazing financial and professional support of Mr. Nieri and his team."
The GSH Habitat home is currently under construction at 228 Stephens Road in Clemson, a neighborhood containing about 10 Habitat homes. While a typical Habitat build takes about nine months from start to finish, the GSH Habitat house will be completed in less time due to the support of the team of GSH professionals working alongside Habitat volunteers. Even with the more rapid pace, Habitat staff and volunteers have been very involved throughout the entire process.
Allen Hutto, GSH Vice-President of Governmental Affairs, said that homeownership is the key piece of the "American Dream," and that Nieri and GSH strive to help today's families achieve this milestone with well-built, affordably priced homes. This business model translates well to the work of Habitat for Humanity.
"Michael believes in the Habitat mission to make that dream come true for families who might not otherwise be able to be homeowners," Hutto said. "The Habitat model of meeting the need of a family, combined with Sweat Equity, and the ability to finance at 0% interest provides an incredible opportunity for deserving and hard-working families."
Habitat plans to continue the partnership with GSH to empower another family through affordable homeownership. Evans says it is encouraging not only to the families who enjoy the new home, but also to the staff and volunteers who help make it happen.
"It is so exciting to see a residential developer slow down and be concerned about the need for affordable housing and homeownership for lower-income folks," Evans said. "I think it is really powerful and meaningful that they are carving out of their profit margin to help others."
The partner family who will own this home have been working hard on their 300 Sweat Equity hours and have completed 1/3 of it so far! This couple are empty-nesters who relocated to Clemson after they lost their home in a hurricane. They now live in a small apartment with some safety issues, so these two are looking forward to their "forever home" which will create a safe space for friends and family to gather.
The deserving and hard-working Habitat homeowners are the main reason why GSH and PCHFH want to inspire other builders to do more to help local families achieve affordable housing. Evans hopes that these two houses are the start of a long partnership in which PCHFH and GSH collaborate to make a "forever home" possible for more shelter-insecure individuals and families across Pickens County. Hutto said GSH is fortunate to have a leader like Nieri who is involved in many charitable projects and is a very hands-on decision-maker. He points to Nieri's leadership as the driving force behind GSH's passion for community involvement.
"His incredibly generous contributions to Habitat, Clemson University, Camp Cole, and many others demonstrate how a business can be a true community partner," Hutto said. "We hope the GSH example will inspire other builders to step up their level of contributions."