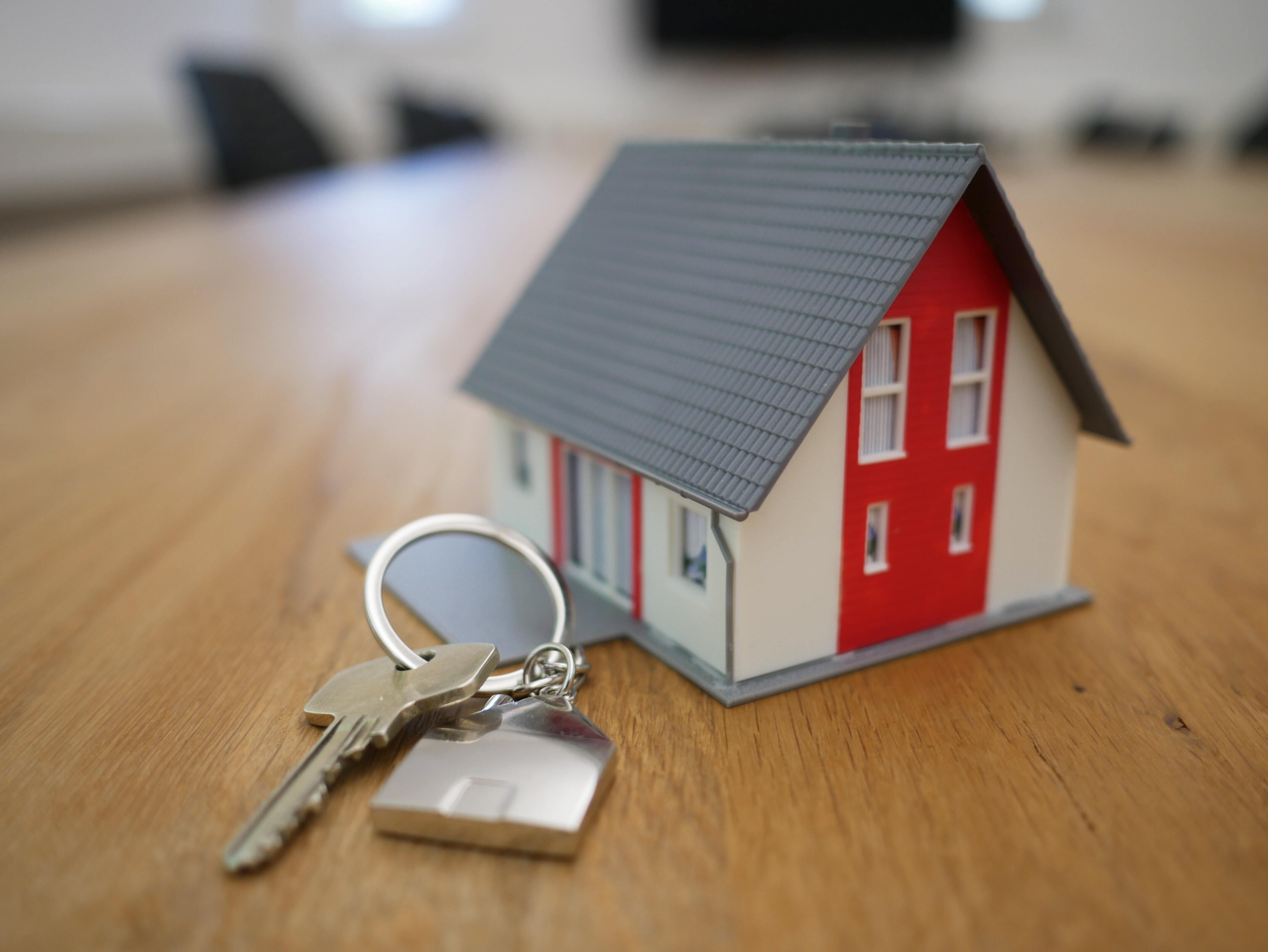 In a world where affordable housing is increasingly harder to attain, Habitat for Humanity's mission to bring people together to build homes, communities and hope is more important than ever. While the most recognizable impact of Habitat's services is the construction of new homes, Habitat's overall impact reaches far beyond that. Besides driving important social and economic outcomes for Habitat households, Habitat's work seeps into the wellbeing of surrounding communities and other sectors of the economy.
Responding to Housing Unaffordability
Among Habitat's core principles is advocating for affordable housing. Habitat champions programs and policies that fund and stimulate new development and preservation of low-cost housing at all levels of government.
Jill Evans, Executive Director of Pickens County Habitat for Humanity, says the typical homeowner that PCHFH serves has shifted throughout the years since its founding in 1981, which provides proof of the unaffordability crisis in the local upstate South Carolina community. She explained that PCHFH was able to help the impoverished community transition into homes in the past, but now there are a plethora of obstacles to homeownership for people who are below the middle class income range.
"The profile of the Habitat homeowner has changed so much over the last 40 years," Evans said. "So now, I feel like we are becoming a bedrock for first time homebuyers who are in higher income ranges than the general public would think."
With this shift, PCHFH is still fulfilling its mission of helping individuals and families get started on their journey to homeownership. However, they serve those who can afford a modest monthly mortgage payment but cannot qualify for a home loan with a traditional lender, nor have the money for a large down payment.
Being a small rural affiliate, PCHFH typically builds two to three homes per year, but when you look at its 40-year history, it has built more than 100 homes for families in need. It is the ripple effect of the safety, stability and affordability that PCHFH homes provide for generations to come that breaks the cycle of poverty in the community.
Not only does unaffordable housing strain families financially, but physically, mentally and emotionally as well. Substandard housing such as water leaks, poor ventilation, dirty carpets and pest infestation can increase health risks due to the development of mold, mites or allergens. Quality child care becomes an issue when families are stretched on housing costs. The ability for parents to take advantage of education and mentorship opportunities, while also staying engaged with their children, is not feasible when they have to work two or three jobs to afford a place to live.
The housing affordability crisis that our nation is facing has perpetuated a deep analysis of the costs of owning versus renting property. It turns out that owning a home is often more affordable than renting. To determine the affordability of housing, the housing expense ratio, which is the share of income a household pays for housing expenses, is examined. According to data from the 2019 American Community Survey, even among very low-income families, homeowners spend 10 percentage points less of their income on housing than renters. A main factor that explains this reality is that homeowners pay a fixed-rate mortgage, where monthly payments only increase if property taxes and property insurance costs increase. Meanwhile, renters are continuously vulnerable to cost increases due to inflation. The ideal goal for any individual is to spend no more than 30% of their income on housing to avoid being housing cost burdened.
To directly help families across the U.S. access affordable housing, Habitat has implemented the Cost of Home five-year advocacy campaign with the commitment of mobilizing local Habitat organizations, partners, volunteers and community members nationwide to find solutions and create policies addressing this issue. Many of the Habitat South Carolina affiliates are enrolled in the campaign.
"Habitat has a voice, and we have knowledge, and we have experience," said Nancy Lee, Habitat for Humanity South Carolina Executive Director. "We need to use those things to elevate this message from an awareness perspective."
Since the campaign launched in June 2019, 4 million people have received help to access affordable housing. The campaign goal to support 10 million people is certainly achievable through the momentum that has been established in influencing policies at the local, state and federal level.
Lee sums up the Cost of Home campaign like this, "Typically the folks who have the greatest need aren't the ones with the loudest voices. We want to make it to where housing is relevant to folks who have voices."
In 2020 alone, the operations of Habitat were equivalent to about $22 million in labor income in South Carolina. This further puts Habitat's reach into perspective as it is transformational not only for the family or the household, but the community and state as well.
Making a Difference Despite COVID-19
The Habitat for Humanity South Carolina support office has been a vocal advocate for the creation of a national and statewide COVID-19 Housing Assistance Fund, a federal program to help homeowners impacted by COVID-19 catch up on mortgage and utility bills and pay other housing costs. In addition to supporting Habitat for Humanity International with congressional advocacy efforts, Habitat South Carolina has held meetings with lawmakers, elected officials and state agencies to raise awareness on housing issues, policy solutions that could increase home affordability and the impact of COVID-19 on access to affordable homeownership.
Despite COVID-19 and the setbacks it caused, the affiliates in South Carolina continued to fulfill their mission because the need for decent and affordable housing certainly did not go away. For many, the pandemic was a cornerstone of increased need. Even though there were three to four months of lockdown in 2020, Habitat home builds or repairs across the state came only one house shy compared to 2019. Personal protective equipment worth up to $2 million was distributed to the Habitat network, as well as around 350 nonprofits who were in need through the "Ma(s)king a Difference" initiative. PCHFH was able to tap into these resources through Habitat South Carolina and provide large amounts of masks and hand sanitizer to its Habitat homeowners and other local nonprofits.
A neighboring local affiliate in the Upstate, Oconee County Habitat for Humanity, showed true dedication and commitment over the past two years by stepping up after tornadoes hit Oconee County in April 2020. Although critical home repairs are a part of Habitat International's disaster response efforts, Oconee Habitat in particular is not focused on this type of project work. But, this did not deter them from taking action. Through their efforts, 50 homes that were damaged by the tornados were repaired.
 In addition to donating $5,000 to the city of Seneca's emergency assistance fund, Oconee Habitat initiated a new Tornado Relief Program to help fund some of the home repairs. This program enables the affiliate to broaden their housing ministry contributions. Oconee Habitat volunteers also partnered with the Oconee County Long Term Recovery Group to help organize and perform repair efforts across multiple programs.
Serving the General Community
Habitat believes that financial education is pivotal for successful homeownership and leads to a greater investment in the home. The ability to take control of finances gives individuals confidence and the mindset to dream bigger. As part of the Habitat homeowner process, a required financial education program must be completed that covers topics such as budgeting, credit cards and credit reports, debt and loans, saving, investing and planning for the future, emergency situations as well as Habitat home mortgages. All of these concepts will help build a better future for Habitat homeowners and make the surrounding community more financially empowered.
Additionally, Habitat makes a positive impact throughout its communities with independently owned ReStores operated by some local affiliates. Habitat ReStores sell donated home products including furniture, construction tools and other high-quality merchandise for a fraction of the retail price. This business model helps to divert reusable household items and building materials from landfills. All sales from the ReStores go straight towards the pursuit of building homes and communities which Lee says is a unique sustainability model that many nonprofits don't have. This extra avenue of funding is helpful to have on top of the organization's heavy reliance on philanthropic contributions from public and private donors.
One of the ways Habitat aims to inspire and grow the next generation of leaders for affordable housing in our society is through Habitat campus chapters across the nation. Colleges and universities partner with their local Habitat affiliate to facilitate conversation and concern around this issue in young adults. These clubs provide community service opportunities and instill the value of caring for neighbors. Evans says it is inspiring to see students, who are already juggling multiple responsibilities, volunteer their time to build a house for someone they don't know.
The implementation of Habitat campus chapters is a starting point to building a more caring society and a way to introduce young adults to the realities of homeownership. As students carry on after graduation, many remain involved with Habitat wherever they are located and advocate for affordable housing in their careers, leadership endeavors and beyond.
PCHFH prides itself on its strong relationship with the Campus Chapter at Clemson University that has contributed to their ongoing Homecoming Build tradition since 1994. Every year, the Build takes place on-campus at Bowman Field. Throughout the course of Homecoming week, students and volunteers construct the framework of a house including the floor, walls, windows and roof. After Homecoming, the house is moved to its permanent location to be finalized. This event captures the attention of many passing by the Build, serving as an amazing opportunity to promote the concern around housing unaffordability to the student population even further.
The Power of a Collective Effort
The collaborative approach Habitat adheres to across the nation is a key reason the organization is so successful in fulfilling its mission. Evans attests to the alliance the affiliates share.
"Yes, we're all doing the same thing, and yes, we're all Habitat," she said. "We're working within our county bounds and there's some degree of competition for funds, but you never feel that. It's huge to have this network."
What Habitat does to serve the community is quite complicated, as it executes many tasks people do not necessarily recognize. Every affiliate undergoes the processes it takes to acquire land, build homes, meet codes and regulations, guide individuals and families through their first-time homeownership experience and recruit and maintain volunteers. On top of the many external functions the public can see, they also serve as a mortgage lending company internally.
Evans mentioned how Lee is a spearhead in the effective operations of Habitat affiliates throughout South Carolina. Lee's direct line to Habitat International provides her with a wealth of information, and her steadfast passion and leadership fosters a collaborative spirit amongst all the affiliates across the state.
How You Can Help Make A Difference
Housing is a foundation of economic well-being. Instead of seeing homeownership as a reward for financial success, people must view it as a critical tool that can facilitate financial success. Consider helping Habitat in its efforts to have a world where everyone has a decent place to live through generous financial donations, picking up a hammer, donating to or making purchases from a ReStore or volunteering to run financial literacy classes. At the end of the day, everyone wants a place to call home, and Habitat is determined to make it happen.
Please visit PickensHabitat.org or contact Jill Evans at JillEvans@PickensHabitat.org to learn more about how to get involved.
2019 American Community Survey: Mike Loftin, "Homeownership Is Affordable Housing," Urban Institute, The Housing Finance Policy Center (2021).