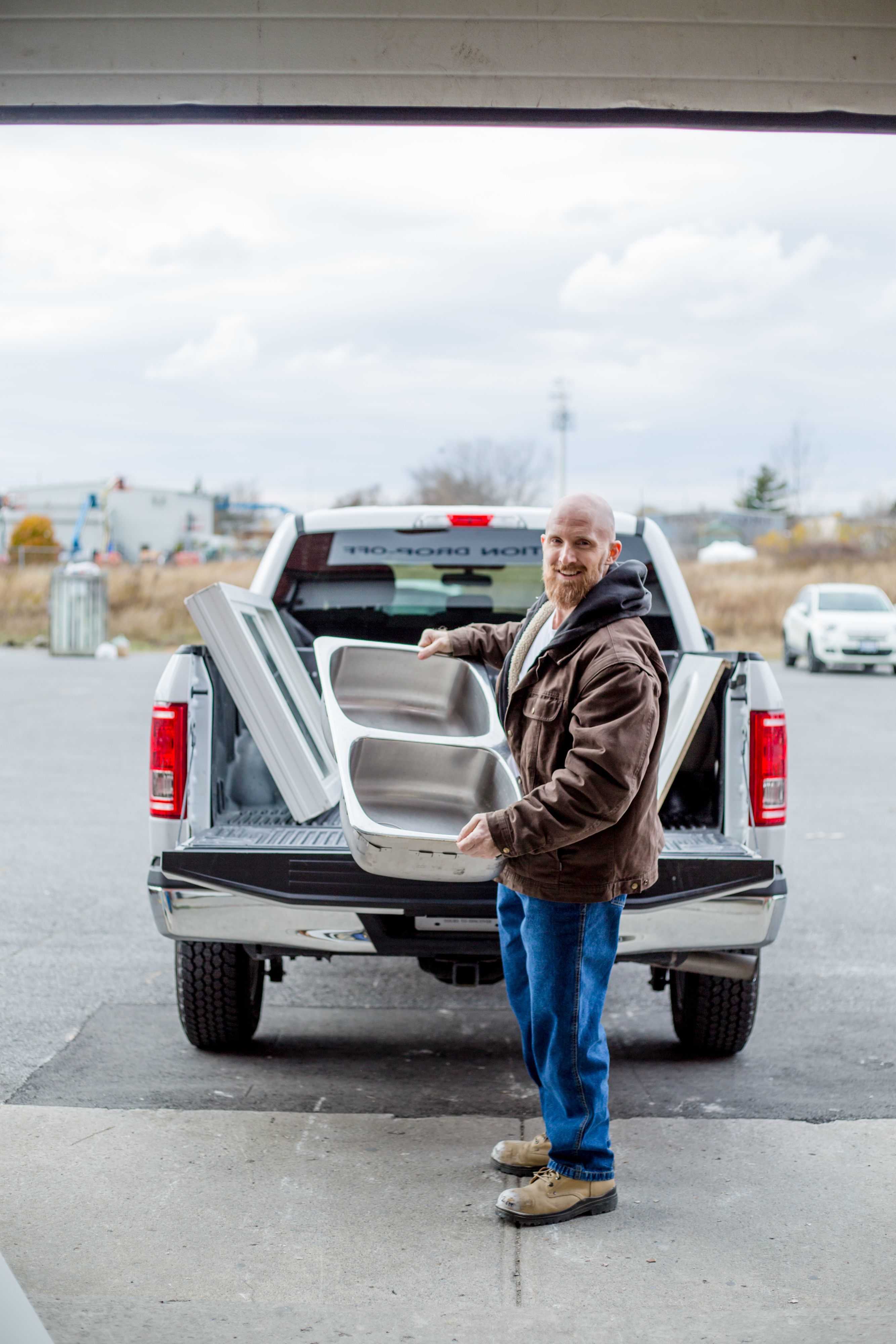 When it comes to taking care of our neighbors, everyone has something to give. Pickens County Habitat for Humanity believes that when we help our neighbors succeed through stability and safety, our entire community is strengthened. You can take part in strengthening your community by giving a monetary gift to PCHFH in the way that best suits you! Try out these options:
Give monthly. What could you spare each month to help families in need? $100 - $50 - $25? Monthly gifts add up to make a great impact by year end. Since making one annual contribution can be a financial burden for some, consider stretching your generosity throughout the year to make a lasting and sustaining impact!
Help us purchase needed items. On our Donate page, we list specific items your gift could purchase for our organization! $100 buys a door to a bedroom for a child who's never had their own room before! $50 pays for one energy efficient lighting fixture that will help families save on utilities costs in the long run. Customize your gift size to be larger. $1,000 will help frame an entire room!
Make a sustainable gift. These days, it costs more than $100,000 to build a new home in Pickens County. The average cost of a single lot is $12,000! We aim to build three to four homes annually to meet the needs of our community. We appreciate larger, sustainable donations that will help offset the high cost of building supplies at a greater rate. Consider pledging the cost to frame one house per year for $6,000. Or, help us find affordable property upon which to build a new home!
Gifts In-kind. The cost of construction materials has risen sharply in the past year, so a donation of building supplies helps lower this expense for the organization. If you work in the construction industry and would like to support us with an in-kind gift through materials donation, please reach out to Jill Evans or (864) 878-6374 to start a conversation!
Donate using a Donor Advised Fund or consider donating stock to us! These simple and practical ways of giving to PCHFH are a mutually beneficial option for folks who have the capacity to give but may not have the time to manually write a check each month. Plus, when you contribute assets into your DAF, you're typically eligible to take the tax deduction right away, even though the charity of choice may not receive the money until later. Donors can contribute to their DAF account as frequently as they'd like. contributions can take the form of cash, publicly-traded securities, stocks, mutual funds, and non-publicly traded assets. Talk to your financial institution today about setting up a Donor Advised Fund and choose PCHFH as your charity of choice.