What started as an on-campus effort to bring awareness to homelessness eventually led to the great annual tradition known as the Homecoming Build. This on-campus, student-led construction project has involved more than 10,000 student volunteers in the construction of nearly 30 Habitat homes for families in need.
Pickens County Habitat for Humanity at Clemson University (Campus Chapter) was chartered in 1993 by a small group of passionate architecture students. The annual PCHFH Homecoming Build at Clemson is a nationally recognized youth build that occurs every year during the 10 days of Clemson University Homecoming celebrations, during which a Habitat home is completely framed from the ground up on Bowman Field and then relocated to its permanent location where a family in need will become the new homeowners.
Under the leadership of PCHFH, the 11 Campus Chapter student officers plan and coordinate the Homecoming Build with the help of their Chapter members throughout the school year. Students also plan volunteer workdays on multiple Saturdays throughout the year to continue building the Homecoming House and other Habitat homes.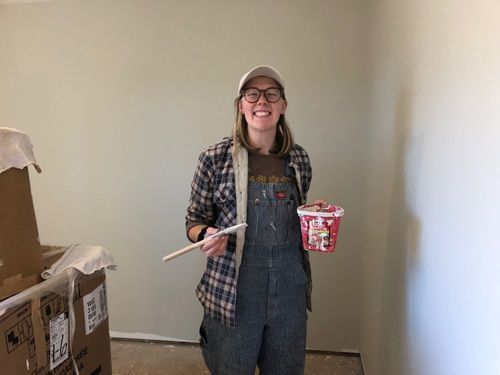 "The Homecoming Build is one of my favorite parts about being a student and being involved with Habitat on campus. For me it represents a week of community and celebration in a way that helps a local family in need. The Homecoming House will always be a tradition I cherish and I hope that students following me will continue to work hard for each year." 
– Brittany Lacy, Construction Science Management major, 2021

The Campus Chapter relies on student involvement and the support of the community each year to continue their Homecoming Build tradition. Whether you're a student, donor, or volunteer there are many ways to show your support!
Join the Campus Chapter through TigerQuest (Clemson students only)
Donate to the annual Homecoming Build
 
Photo Gallery